Browse Items (144 total)
This is a statement documenting agricultural exports from Charleston, including indigo, rice, and tobacco. Slaves are also included.
Harriet Tubman, full-length portrait, standing with hands on back of a chair
An engraving found on the back cover of a book written by François Pidou de Saint Olon. The book was titled "Relation de l'Empire de Maroc" and described Moroccan culture, politics, customs, and religious practices in the late 17th century.

This…
The Branded Hand of Captain Jonathan Walker sixth-plate by Southworth and Hawes, 1845. The inscription on the back of the case reads: "This Daguerreotype was taken by Southworth Aug. 1845 it is a copy of Captain Jonathan Walker's hand as branded by…
A general map of the middle British colonies, in America. Containing Virginia, Maryland, the Delaware counties, Pennsylvania, and New Jersey. With the addition of New York, and of the greatest part of New England, as also of the bordering parts of…
This image shows a group of Philadelphia abolitionists including Robert Purvis. There is also Lucretia Mott who was a women suffragette and abolitionists.
This is a list of some of the slaves that were up for auction.
This is a passage describing how a disfigurement can alter the price of a slave. In this case, a missing eye lowers the value of a male slave.
This passage describes the separation of slave families during the auction.
This passage describes "spectators" and prospective buyers examining slaves.
Featured Item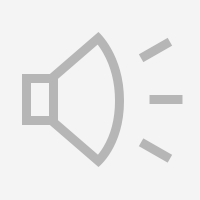 Audio Guide for Panel 1 of Voices from the Great War