Browse Items (14 total)
These are excerpts from Joseph Sturge's book, A Visit to the United States in 1841, and they show what he saw on his visit to the United States. He promoted for the abolition of slavery in the U.S. especiallly after his visit.
This image shows a group of Philadelphia abolitionists including Robert Purvis. There is also Lucretia Mott who was a women suffragette and abolitionists.
This is a manuscript of the writing of Robert Purvis in response to Pennsylvania trying to pass laws to restrict African Americans.
This is a copy of the Treaty of Fez which was signed between France and the Moroccan sultan making Morocco a French protectorate. This started stricter views on slavery in Morocco.
Originally from, Edmund Sturge, a Quaker and advocate for abolition.The letter in Donald Mackenzie's book addressed Sturge's plea to the Sultan of Morocco to outlaw slavery in the region.
This text shows how abolitionists were spreading there message and what they were trying to accomplish.
Stylized text of the Emancipation Proclamation which was issued by Abraham Lincoln in 1863 and freed slaves in the Confederacy.
Resolution of the 13th Amendment, submitted and signed by Abraham Lincoln, as well as being signed by Congress.
This source exemplifies he collective abolitionist idea that slaves are men and humans too. Followed by a verse by J.G. Whittier, it shows a man kneeling asking for freedom.
Anthony Benezet instructing colored children
Featured Item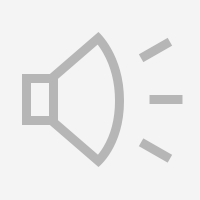 Audio Guide for Panel 1 of Voices from the Great War