Browse Items (144 total)
Receipt for medical services (visit and medicine) by a local physician, Dr. G. W. Caldwell, to a slave, in 1862. William Patterson paid $10 for the doctor's services. It is unknown whether the slave was owned by Patterson or if he was acting on…
A statistical breakdown of the enslave population of the United States between 1790 and 1854. This accounts for gender and age demographics, population by region and state, and the mortality rate by state. This document also shows the enslaved…
This document provides an account of the proceedings surrounding enslaved people that died during the Middle Passage.
This account shows the medical beliefs in Morocco surrounding leprosy, particularly in the enslaved Moor population.
This document provides an account of scurvy seen among enslaved peoples during the Middle Passage. This document also shows the author's belief that some of the ailments could be contributed to the trauma of the slave trade and their capture.
These are excerpts from Joseph Sturge's book, A Visit to the United States in 1841, and they show what he saw on his visit to the United States. He promoted for the abolition of slavery in the U.S. especiallly after his visit.
This image shows a group of Philadelphia abolitionists including Robert Purvis. There is also Lucretia Mott who was a women suffragette and abolitionists.
This is a manuscript of the writing of Robert Purvis in response to Pennsylvania trying to pass laws to restrict African Americans.
The statue is in memory of Joseph Sturge at his home city of Birmingham, England.
A photo of Benjamin Lay's publication of abolishing slavery and advocating for anti-slavery through Christian means.
Featured Item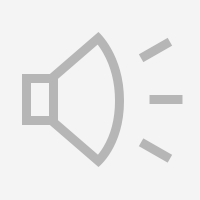 Audio Guide for Panel 1 of Voices from the Great War